Welcome to 454 West Brown
ABOUT
Come home to 454 West Brown Apartments in Mesa, AZ. Enjoy fully renovated apartments that are complete with a variety of features. Our floor plans include in-suite laundry, stained concrete floors, granite countertops, and high-end stainless steel appliance packages. Discover the ideal combination of amenities and a Mesa location that brings you to the hub of work and play. Near our 85201 apartments, you will find close access to Mesa Community College, Arizona State University, Country North Plaza, The Arizona Museum of Natural History, and more. Within our community, you will find a resort-style swimming pool with endless opportunities to relax and rejuvenate. Discover better living in a neighborhood that truly has it all in the heart of Mesa. Join 454 West Brown Apartments today.
Address
454 W Brown Road
Mesa, Arizona
85201
Office Hours
Monday - Friday: 8:30 - 5:30
Saturday - Sunday: Closed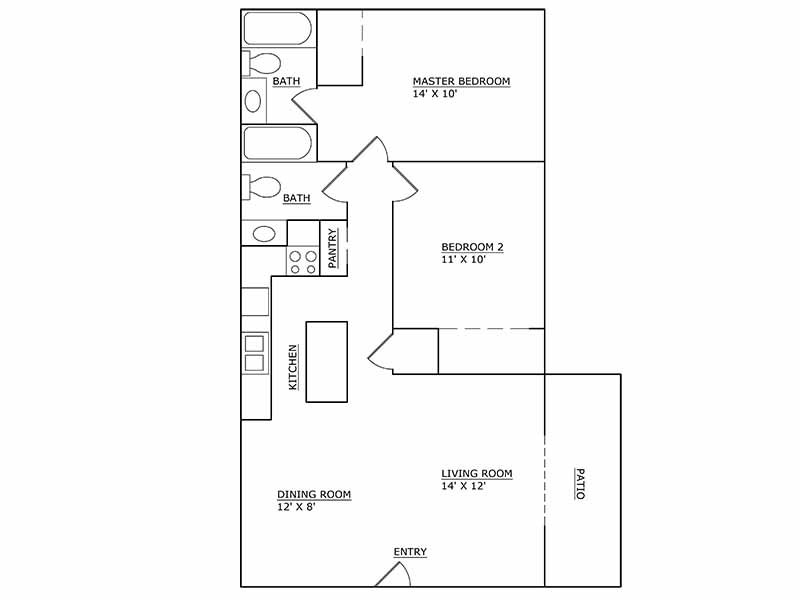 2 Bedroom 2 Bathroom
SQ FEET: 760
BEDROOMS: 2
BATHROOMS: 2
DEPOSIT: OAC
PRICE: $1629
Apartment
Spacious Floor Plans
Stainless Steel Appliances
Granite Countertops
Hardwood Flooring
Fully Equipped Kitchen
Property
Fitness Center
Swimming Pool
Covered Parking
BBQ & Picnic Area
Professional Management
Responsive Maintenance Team
Beautiful Landscaping
Convenient Location
Ronae Esalio
Stars: 4
Dec 01, 2021
Yvonne DiBenedetto
Stars: 4
I've been here about 1 1/2 years and have loved it. Laura took over the complex at the beginning of 2014 and I understand it was a complete pit and full of druggies and hookers before then. There's none of that now. They will not rent to felons and background checks are done. it's made it a great place to live. My dog has made a lot of new friends there and the office always has cookies for him. My neighbors are fabulous, the pool is well-maintained, the laundry room is always clean and machines work great (washers are bigger than other apt complexes I've lived at) and the dog park and grounds are regularly maintained. Maintenance responds quickly and management is genuinely concerned and helpful and accessible. I've had NO problems here. The apartments are spacious. Rent is very reasonable for the area, water and garbage are included, electricity you are on your own (mine is reasonable) and the office will provide you with air filters on request. Management is great! Communicate with them and they will work with you on issues. VERY dog friendly. Think someone won't take your pit bull? Bring them in for an interview with the management; good dogs get to move in regardless of breed. No extra pet rent, but you do need to have renters insurance that inlcudes your animals. Downside: It is an older complex so the windows are older style and sometimes drafty and just other general noises and such that come from older buildings. The only time I had a roach problem was when a neighbor was so freaking dirty that she spread them through all connecting apartments. When the problem/source was realized, management gave them one chance to clean up and they were out the door when they didn't. It got cleaned and no more problems!
Feb 19, 2016
Ashlie Johnson
Stars: 5
Barbie is awesome! She worked so hard to get us in an apartment on the day we needed to be moved in by! She is very professional and very polite! Listened to what needed to be fixed and had the gentleman fix it while we did a walk through!
Apr 09, 2021